Cabinet Paint Color Trends for 2021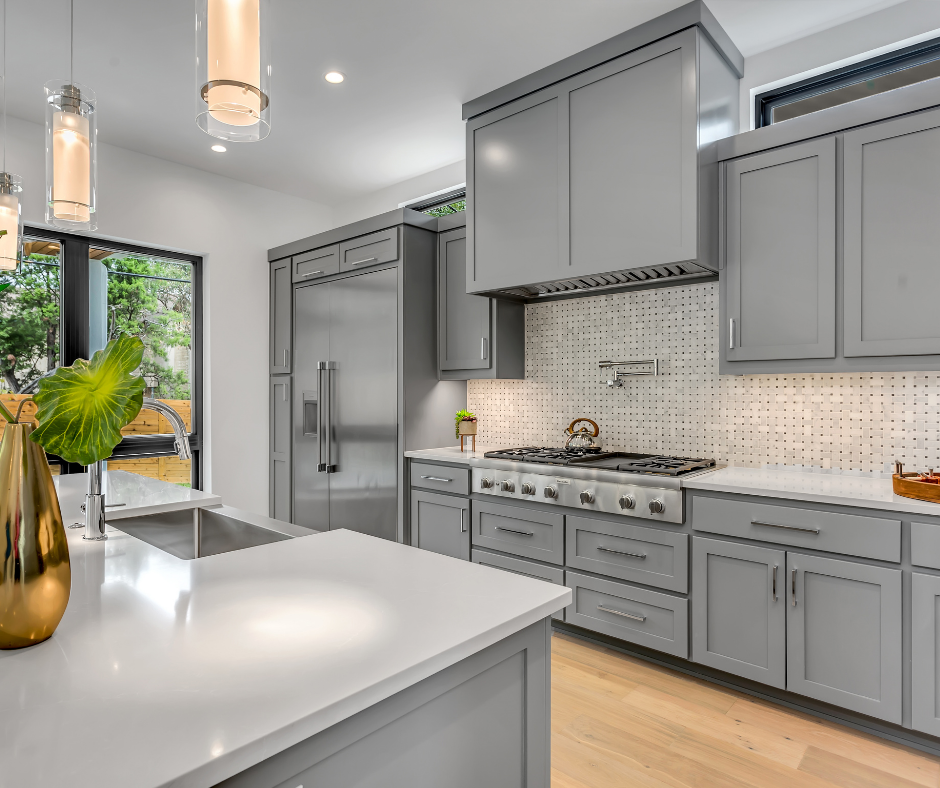 We can probably all agree that this year has given us plenty of time to see areas in our kitchens that really could use some TLC. We have been given the opportunity to be in our kitchens a LOT - perhaps some would say too much, right?
During this unique time, we want to help you find fresh perspectives as you begin 2021. Sometimes just giving a color change to your kitchen cabinets can provide a great boost in morale as you go to start your day with a cup of fresh coffee or cook yet another meal!
Oftentimes, people think an entire (and really expensive) remodel needs to occur in their kitchens to get that updated look, but really it can be much simpler. If painting your cabinets is something you would like to consider, we recommend checking out this post as it can give you the information you need when making the decision on whether or not cabinet painting is for you.
Let's Talk Cabinet Paint Colors
There are a number of colors that are gaining popularity as we enter 2021. Let's check out what colors might work for your kitchen.
White: The Beauty of Simplicity
Over the past few years, we have seen the different hues of white become super popular, offering a crisp, clean, and minimalistic style. White can be the perfect color to adapt to your already owned appliances. Add some browns and greens, or perhaps blacks and golds, to your decor and you will quickly have an updated kitchen that will give you and your family that fresh feel that we all want in our homes.
Greige: The Combination of Grey and Beige
If white seems a little too shocking, greige may be something for you to consider instead. It is the perfect balance of grey and beige together to present a calming atmosphere for your daily kitchen duties. Because it is a neutral color, it can be easy to pair with your decor preferences as well.
Green: Fresh Perspectives
Bringing in a muted green can be the perfect way to allow fresh perspectives. Green can represent new beginnings, something that each of us look forward to while we pour our cups of coffee each morning and begin to think of what the day will hold. We recommend muted greens such as sage or seafoam green to add a little extra cheer.
Pink: Make a Statement
Perhaps it's time to let your kitchen blush a little! Experts are saying that pinks are becoming popular. Allowing for a soft pink, a barely there pink, or even a darker and bolder shade of pink can create feelings of joy and cheer.

These are a few of the trending colors that your cabinets are waiting for. What's your favorite? We are ready to help you refresh your kitchen! Contact us soon to discuss what you would like to do. We are looking forward to working with you!