Cabinet Painting FAQ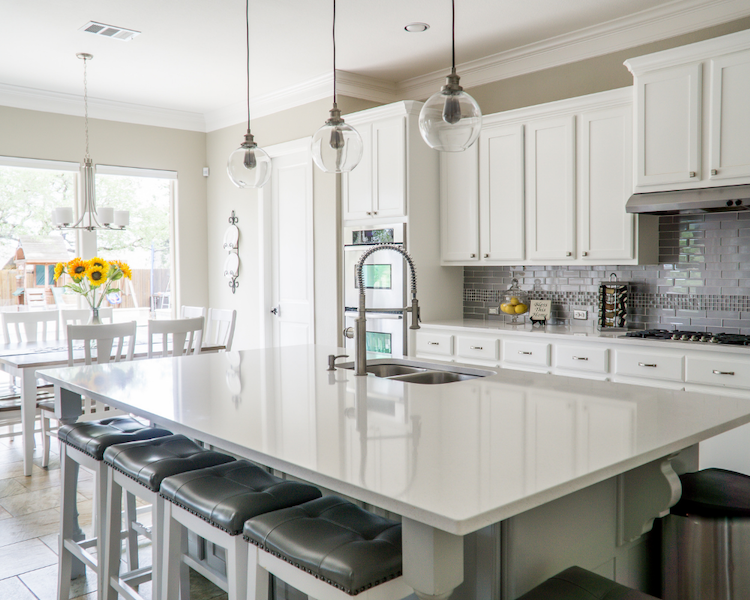 Ever thought about painting your kitchen cabinets?
If so, you more than likely have a few questions. It's a big decision, making it crucial that you feel totally comfortable with the process, and know exactly what to expect.
Today, let's take a closer look at a few common questions we often hear from our New Jersey clients. If we missed yours, feel free to reach out! We're always happy to chat with local homeowners.
1. Should I Paint My Kitchen Cabinets?
A broad, but important, question! Here's a concise answer: if your kitchen works well for you as far as its layout and style, but just needs an update, cabinet painting is likely a good fit.
2. Can You Paint Any Kind of Cabinets?
We always start with a thorough examination of your particular surfaces during the estimation process. The truth is, not every cabinet is the right candidate. Low-quality cabinets, or those that need a lot of work, typically aren't a good fit for painting. We want to set you up for success, and to ensure that your money is invested wisely.
3. Is Cabinet Painting Cheap?
Less expensive than a remodel? Yes! By a lot. But cheap? No, not by most people's definition. It can be a huge cost savings over pulling and replacing cabinets, but it's still an investment.
4. Can't I Paint My Cabinets Myself?
Painting cabinets correctly requires specific training, knowledge, and equipment. Most homeowners do not have the tools, time, or expertise needed to do the job the right way. Worst case, it creates an incredible mess. Best case, it looks good but simply will not last as long (or be as durable) as a professional finish.
5. Are Painted Cabinets Durable?
If they are painted correctly with the right steps taken, then yes. Painted cabinets are sturdy, washable, and will look fantastic for years to come. We do, however, recommend taking the time to learn how to clean and maintain a painted finish (there are differences from the way you'd care for stained wood).
Ready to roll?
Feel free to learn more right here, or contact us with any additional questions. We're here to help!